Wanted to install WordPress in your Virtualmin server? Let's do it. First login to your Virtualmin control panel then follow below steps.
After login to Virtualmin select your domain where you want to install WordPress. See green circle in below image.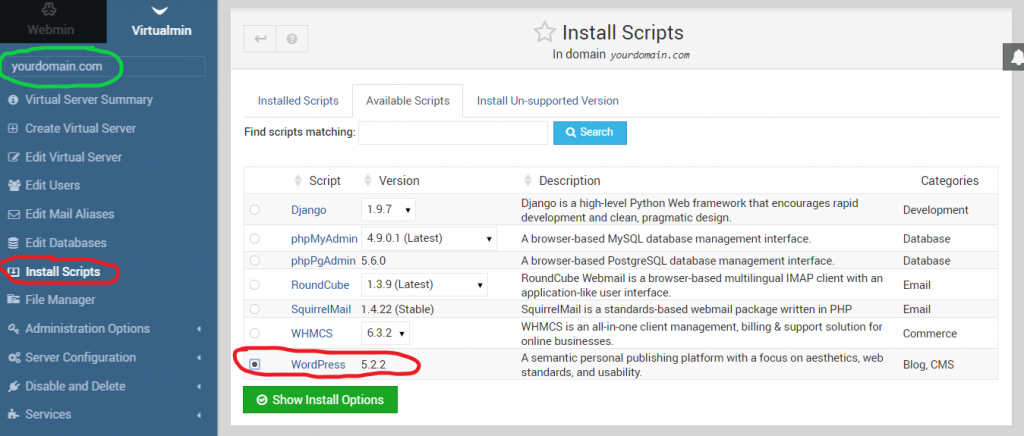 Now click on 'Install Scripts' from left column menu, see left red circle, then tick on WordPress, see right red circle in the above image, after that click on green button with label 'Show Install Options'. Now follow below image.

Select 'At top level' if you want your WordPress in root dir or create a folder name where you want your WordPress to be installed then click on yellow button 'Install Now'. There should be a confirmation dialog, confirm that by pressing 'Install Now' again. Now follow below image.

See red bracket, WordPress is installed, but now you have to go to https://yourdomain.com/wp-admin/install.php to setup your username and password to finish the installation.